This is what passed for my summer holiday, at the end of July, though I was really working, before we went to Belgrade.
Didn't do much better with the photos in Thessaloniki either.
For its history Salonica, by Mark Mazower, is excellent. He traces its fascinating cosmopolitan life with Christians, Muslims and Jews, which ended with the Second World War. It is now a largely Greek Orthodox city, in more ways than just religion. Since the war and its repopulation with Greeks, it has become much like other Greek cities with huge areas of concrete blocks of flats. In fact, on her first visit, Bee dismissed it as yet another Eastern European city.
In the main square, we snapped these pigeons, reduced by the heatwave to sitting in the shadow of a lamp post in the main square. No frappe for them.
Here are some pictures of the White Tower, one of the few historical sights left, a statue of Alexander the Great (that well-known Macedonian) and a rather different Aghia Sophia.
The boats which tour the bay in the evening, and Macedonian heroes and gun carrying heroines. The war casts a long shadow, still.
We went to Toroni at the weekend: a quiet village in the middle prong of Halkidiki populated only by a few Greek holiday makers and us.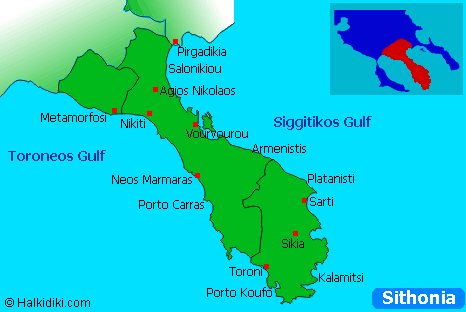 Absolute bliss. Not too hot (around 35 not 40), good food, free sunbed and umbrella if you bought a drink in the cafe; and perfect beach: sand with a slow dip into the sea. My balance is bad on pebbles and rocks so I hate that wobble into the sea that I usually get. Thoroughly recommended.